Yoga 360 Surrey (March) Student of the Month: Parminder Bains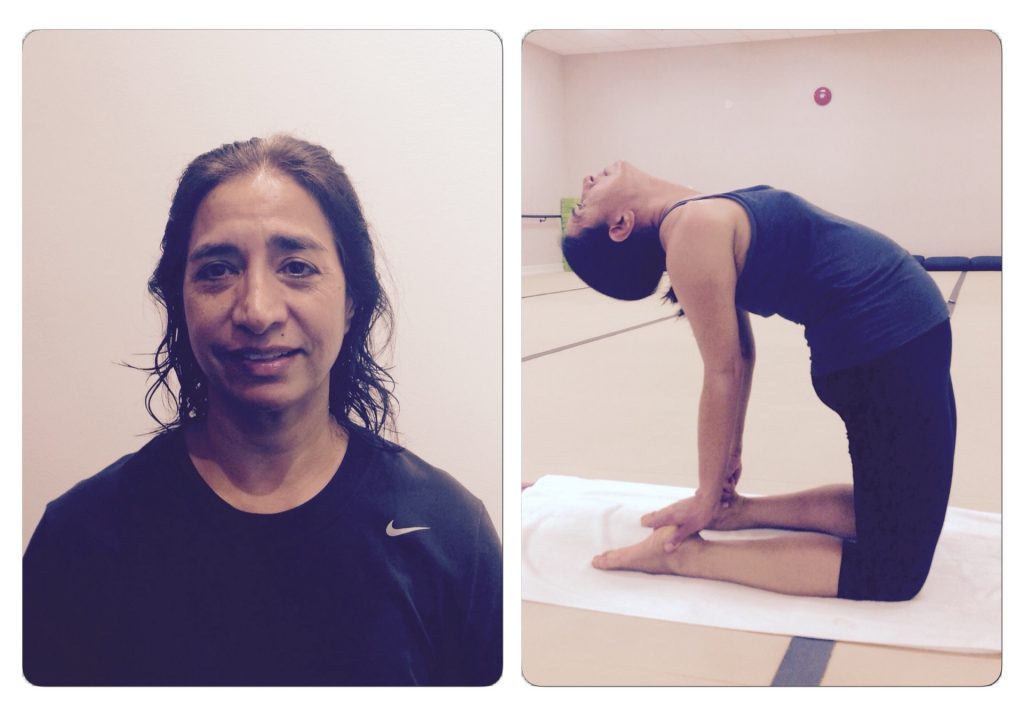 What is your name?
Parminder Bains
How long have you been practicing?
Since 2010
What benefits have you experienced with your practice?
I was on sick leave at work and needed something to do to take care of myself. I did a 30 day challenge. "What benefits have I seen? I'm still alive. Yoga is my life. My shoulder has healed." "Stretching. Something to do. I love the heat."
What is your favourite posture?
Camel pose
What is something in your life that you can't live without?
My pug Esha. I loves pugs.