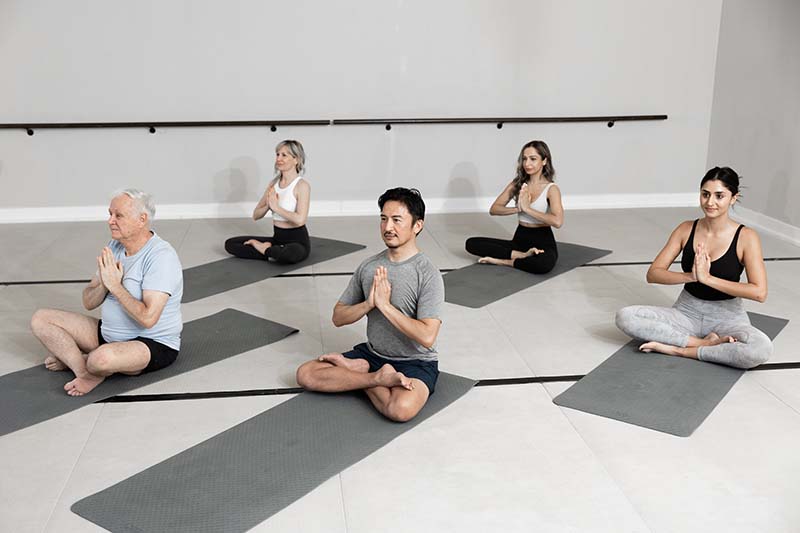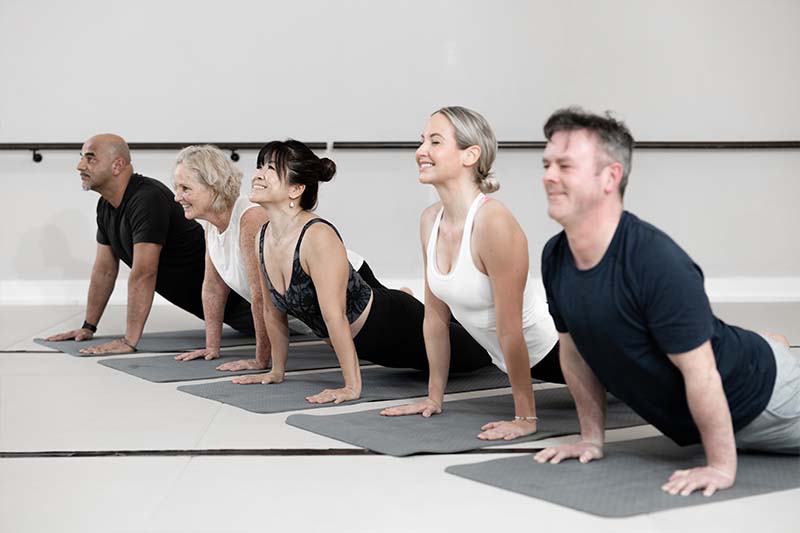 SIGN UP FOR CLASS:
Try to do this at least an hour ahead of time so that you have time to get set up and make sure you can find your links.

FIND THE LINK: 
We will send you a link to the Zoom meeting both 1 hour, 15 minutes and 5 minutes prior to class via email and text. Click the link to open the meeting.

OPEN ZOOM:
This should happen automatically when you click the link, though you may get a pop up asking if you want to open Zoom. The answer is yes! If you have not done this before, your device may ask you to download the app. Give yourself enough time to do so. Once you have clicked the link and opened Zoom, you will be placed in a waiting room. The instructor will let you in, you don't need to do anything else.

GET SET:
Turn on your sound by clicking "Join Audio". Unmute yourself if you'd like to chat with the instructor, but please Mute yourself prior to class starting. Turn on your video! Click "Start Video" at the bottom of the screen. While it isn't mandatory, this allows your instructor to see you and offer corrections and feedback just like when you're in the studio.

CHOOSE YOUR VIEW: 
The instructor will spotlight the camera in-studio so you can see a staff member or student demonstrating postures for you. If you would rather see all of your fellow yogis, click View in the top right-hand corner of the screen and select Gallery.

CHECK IN:
Instructors are available 15 minutes before and 15 minutes after class to answer any questions you may have. You can ask your questions using your microphone or add them in chat by clicking "Chat".