Bikram Yoga Langley April
Student of the Month: Patreen Stasyk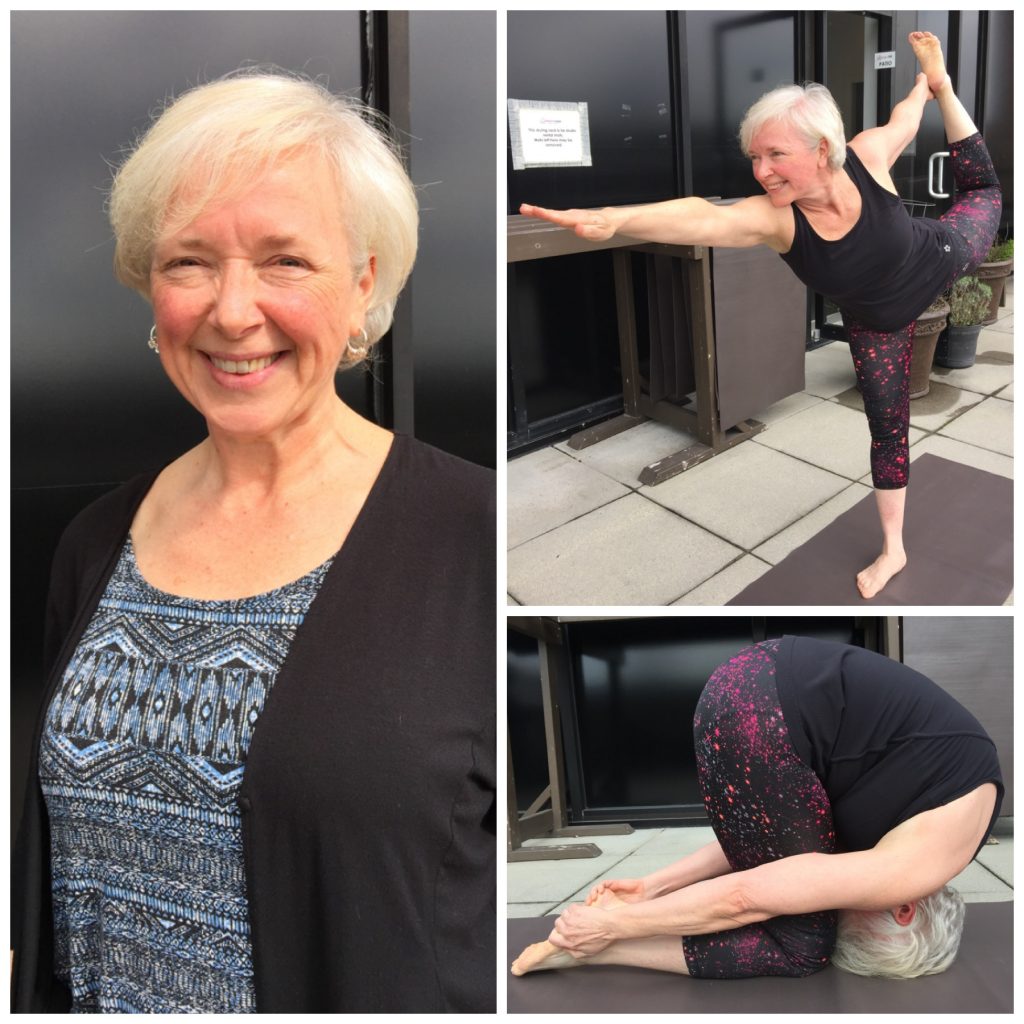 How long have you been practicing?
"Since December 2013."
What benefits have you experienced with your practice?
"Oh gosh, physical, mental,… just about everything!"
What's your favourite class?
"I really love the Master Core / Core 40 Class. I am not very good at it, but I love it!"
What's your favourite posture?
"That changes from week to week, month to month, but the flavour of the month is rabbit."
What can't you live without?
"My husband and my dogs. I have 2 rescues: a pug cross and a mini schnauzer cross."